5 Devices For Your Entire Family
As my kids grow I am looking for things that help us to stay connected and interact as much as possible. My family is a very active crew and it is nice to have devices that bring us together and applications on our phones to keep us connected and safe. The list below represents the technology that my family uses and enjoys the most.
1. Echo show 8
Echo Show 8 (2nd Gen, 2021 release) | HD smart display with Alexa and 13 MP camera
Nest thermostat, turn on and off my tv, turn on and off lights, view my Arlo cameras, read recipes, tell you sports scores, play music, and so much more.
The Echo show is connected to my prime amazon account but there is no additional monthly fee. I love this device so much and it is so much so a part of my daily routine. The voice command is so good I rarely have to raise my voice or repeat my commands.
2. Nintendo Switch
Nintendo Switch with Neon Blue and Neon Red Joy‑Con
Amazon $299.99
The family game night contains many board games we have all grown up to love but when we let the kids pick more times than not they opt to play Mario cart, fortnight, and Super Smash brothers around the family tv together. We have had many laughs and competitive fun moments beating each other to the finish line or winning it all. The console connects to your tv with an HDMI and allows for family fun. You can also add additional controllers to allow all to play.
This console also allows for on-the-go individual play without the need for wifi which has come in handy when we are away from home.
The console is durable as well as we have dropped the screen as well as the controllers more times than I want to admit and we have not experienced any damage.
Amazon $119.99
Have you ever been at work or away from home and wished you could observe your packages being dropped off or viewed when your family members are coming or going from home? When my kids were small and I was away from home I could greet them and chat with them before they had a phone of their own through the Arlo doorbell.
Each member of my family has downloaded the Arlo app on their smartphone so that they can both view and talk to each other and visitors who are at our front door. The camera is very clear as is the speaker. It does not lose signal like our old Ring camera and was very easy to install.
4. Life360 app
As my kids have grown up and have increasingly busy schedules nothing gives me peace of mind about where my kids are like the Life360 app. We installed it on all of our devices and each family member can view each other's locations, past locations, how fast they are driving, and even how often they have used their cell phone. One of the most helpful features is that you can get driving directions to the location of your family members. This is so helpful when you have to pick up your child from a friend or sporting event. The app also provides the ability to send a quick message to each other and send them emojis too.
Find my phone app helps with finding devices but does not work as accurately when they are not in wifi and just does not supply as much useful information.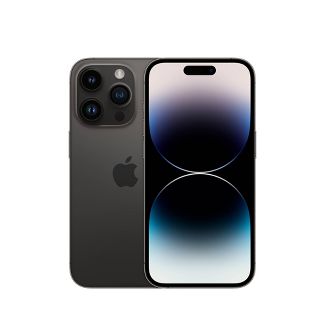 My family loves their apple devices because of the ease of use and connectivity features like Siri, facetime, and airdrop. We appreciate the quality of photos it takes and the video and photo editing features that are built in. I also appreciate the find my phone feature as someone is always forgetting where their device is. Overall, if you are shopping for a smartphone the size of the pro screen coupled with the features and cameras has made it one of my favorite phones.
If you like what you have read and want to learn more please like and follow.
Disclaimer: We participate in affiliate programs including the Amazon services LLC associates program.